The Woodlands' Septic Tank Service, Cleaning, & Pumping Company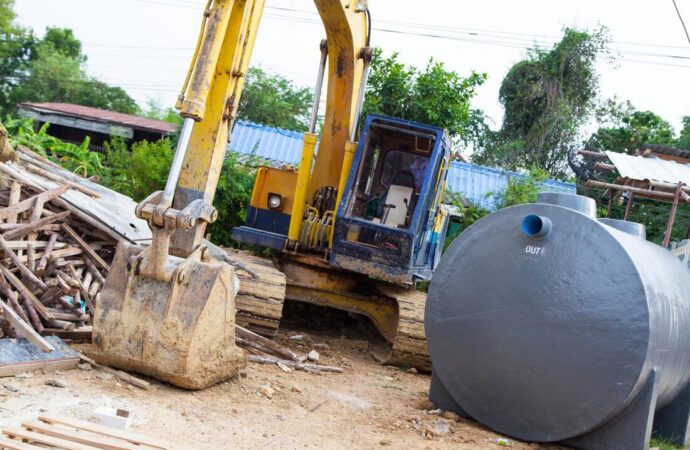 Septic systems do an excellent way of filtering out the waste particles of our sewage. If you are planning to have a septic system installed, you may do it on your own or with your local service provider. But to do so, you need to have all the tools or equipment ready. As such, you need to take into account all of the building codes, health protocols, measurements, and even the smallest details to perform and do this expertly.
Simply put, you must have the proficient skills needed in order to install your septic system by yourself. However, what makes you think that your local service provider is qualified as well? Have they been expertly trained to conduct the installation process? Or are the materials and equipment they use even of optimal quality?
If you feel confused and concerned about which septic and sewer company to call among the multiple of choices, welcome to Greater Houston Septic Tank & Sewer Experts!
Qualified and Professional
---
At our company, our workers have undergone a series of rigorous training. Our manpower never fails and commits any errors upon on-site planning, installation, and cleaning of our clients' septic tanks and systems. Moreover, brainpower supports our manpower. Both teams work synergistically. Our tools, materials, and equipment have been thoroughly examined by our brainpower which is consisted of the best engineers nationwide.
Similarly, we have been certified to conduct any types of services regarding septic and sewer systems. Hence, our company's name. Our expertise lies with our client's best interests taken into account. An excellent installation of septic tanks and systems will not require as much maintenance as needed. The only maintenance that you must regularly conduct is the pumping, emptying, and/or cleaning of your septic tanks. This is done to ensure that your septic tanks and drain field will never overflow back to the surface.
Repairs and replacements are additional expenses that can be prevented with proper installation, cleaning, and maintenance most of all. Even the smallest details will be unable to escape our workers' keen eyes and proficient skills. The smallest details are the most vital. Oftentimes, these details are overlooked by other companies. But with us, you rest assured that the beginning details of any problem and would-be concerns are ensured to have already been dealt with and repaired.
Moreover, we offer and provide our clients with advice and tips on how to properly care for their septic systems. We also offer other services such as:
drain cleaning

line snaking

porta potty rentals (portable toilets)

septic tank installation

septic tank cleaning

septic tank pumping

and many more!
This is why we have been given the reputation and esteemed as the most qualified and the best septic and sewer systems company among the rest of the Woodlands. So do not wait for any more problems to occur. Do not settle for less when it is your family's safety at risk. Consult the best.
We are only one call away. Contact us now!
We offer a variety of services at the Greater Houston Septic Tank & Sewer Experts. Below, you will see the most popular services our clients & customers always ask for. But if you need something that may not be listed, don't worry. Just give us a call or fill out a form, and we'll make sure to come out to your property or business and make sure we can help you solve your septic problems
Here is a list of the additional services you can get at Greater Houston Septic Tank & Sewer Experts:
Here at the Greater Houston Septic Tank & Sewer Experts, we provide the best septic tank services throughout all of Texas and specifically the Greater Houston Area. Below are the nearest cities we can offer immediate services. But if you don't see your city listed below, don't worry! Just give us a call or fill out a form on our contact page, and we'll make sure to take good care of you.
Greater Houston Septic Tank & Sewer Experts
11807 Good Spring Dr Houston TX 77067
713-568-0151