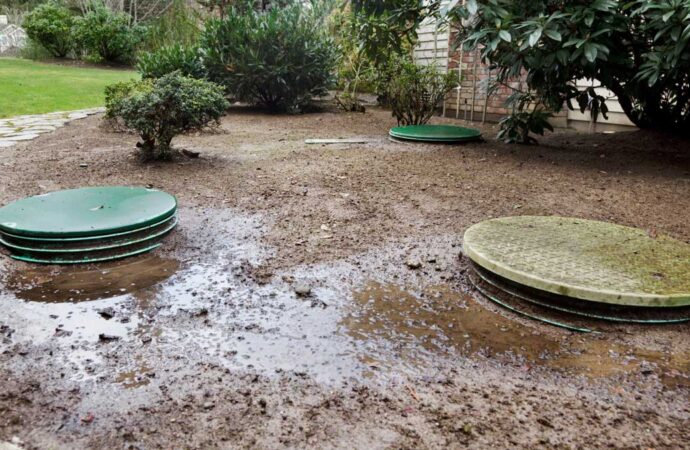 Does your floor always get wet close to your washroom? Have you come across water pooling off your yard? Did you inspect the pipes at the rear corner of your home? You need to figure out where that water came from, even if you don't turn on your faucets. If you have failed to do so please contact a plumber.
A plumber who comes from a fast-responding service company and who has performed well and ensures overall performance quality which reflects the safety you deserve. A plumber which Greater Houston Septic Tank & Sewer Experts is providing.  The poor design of the septic tank system set-up also matches the poor performance of such a system and creates a septic tank leaking disaster. This actually triggers some of the components to become vulnerable enough to cause septic tank malfunction.
There are many issues that occur and not only the septic tank leaking. There are times when leaking can only be found under the sink pipes, but it is hard to spot where the leaking originated most of the time. Then it can get worse and create mold and odors as well as damage your walls and floors. That problem should be entrusted to the Septic Tank experts.
We Are the Top Solution to Your Septic Tank Leakage
---
If you happen to have contact with a service company that has your septic tank installed, they can track the location of the pipes. You need a service company otherwise that will actually keep your system running. But, luckily, our service firm is an expert in determining the location of the leak. We hire professionals who will track the leaking pipe easily and solve that problem.
Through our expertise and experience, we are able to answer any of your septic system queries. We are also hiring people who are the best because our company is aiming for the best. Repair and maintenance will cover our service to help you avoid unforeseen problems and through quality service, quick response and quantifiable costs expect sustainability.
The excellent feedback from our clients is our biggest achievement in making our service more reliable. If you think you are experiencing a leak in your septic tank system, please immediately call our service firm.
We offer a variety of services at the Greater Houston Septic Tank & Sewer Experts. Below, you will see the most popular services our clients & customers always ask for. But if you need something that may not be listed, don't worry. Just give us a call or fill out a form, and we'll make sure to come out to your property or business and make sure we can help you solve your septic problems
Here is a list of the additional services you can get at Greater Houston Septic Tank & Sewer Experts:
Here at the Greater Houston Septic Tank & Sewer Experts, we provide the best septic tank services throughout all of Texas and specifically the Greater Houston Area. Below are the nearest cities we can offer immediate services. But if you don't see your city listed below, don't worry! Just give us a call or fill out a form on our contact page, and we'll make sure to take good care of you.
Greater Houston Septic Tank & Sewer Experts
11807 Good Spring Dr Houston TX 77067
713-568-0151