League City's Septic Tank Service, Cleaning, & Pumping Company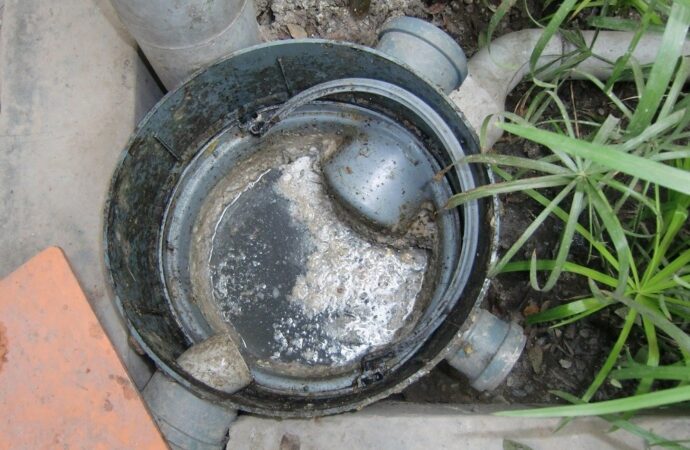 A lot of people aren't aware when they should get a Drain Cleaning Service because most homeowners think that they should only get one if they're already experiencing severe results and damages from their drainage systems.
However, that is not the case. A Drain Cleaning service is something that you actually should do on a regular basis – not only when you're experiencing problems already. As a general rule of thumb, you should at least get a Drain Cleaning or Clearing Service once every six (6) to eight (8) months or depending on the frequency of how often your drains are used and utilized.
Why You Need a Drain Cleaning Service
---
You can actually encounter a lot of problems if you fail to notice or recognize the need for your drains to be cleaned. As a matter of fact, these are some of the most common reasons why you should get a drain cleaning service:
Prevention of Foul and Bad Odors and Smells
The number one leading reason why you need to make sure that your drains are cleaned and maintained on a regular basis is to prevent bad and foul odors that can actually be a nuisance to everyone living within the property. Foul smell and odor aren't just annoying – they can also lead to a lot of different reactions in the body that can result in illnesses and diseases.
Avoidance of Standing and Backed Up Water
Have you ever noticed standing water or backed-up water within your drains? If you ever noticed it even just once, that means that there's a clog within your drainage system – and it calls for a drain cleaning service. This is something that can actually result in problems like insects and mosquitoes gathering and collecting and things of the sort.
More Savings
If you properly maintain your drains and your pipes, you can be safe from having the need to repair or replace any of the parts that it has! What does this mean for you exactly? – Nothing but more savings! Having a drain cleaning service is a lot cheaper and more affordable compared to having it repaired or replaced.
Easier Time With Your Drains
By maintaining your drains properly, you would have an easier time managing them in the future. For instance, if you successfully maintain your drains for decades, you might not even have the need to replace them any time soon!
---
To achieve this level of maintenance, you can trust none other than us here at Greater Houston Septic Tank & Sewer Experts. We are League City's number one and most trusted Drainage and Septic System Company, capable of providing a whole wide range of wastewater management services you need.
No need to struggle to find the company you can trust and bank on – we are just a call or an email away! Work with the best and never worry about standing water or a bad odor coming out of your sinks and drains!
Talk to us today and experience premium and world-class quality services!
We offer a variety of services at the Greater Houston Septic Tank & Sewer Experts. Below, you will see the most popular services our clients & customers always ask for. But if you need something that may not be listed, don't worry. Just give us a call or fill out a form, and we'll make sure to come out to your property or business and make sure we can help you solve your septic problems
Here is a list of the additional services you can get at Greater Houston Septic Tank & Sewer Experts:
Here at the Greater Houston Septic Tank & Sewer Experts, we provide the best septic tank services throughout all of Texas and specifically the Greater Houston Area. Below are the nearest cities we can offer immediate services. But if you don't see your city listed below, don't worry! Just give us a call or fill out a form on our contact page, and we'll make sure to take good care of you.
Greater Houston Septic Tank & Sewer Experts
11807 Good Spring Dr Houston TX 77067
713-568-0151