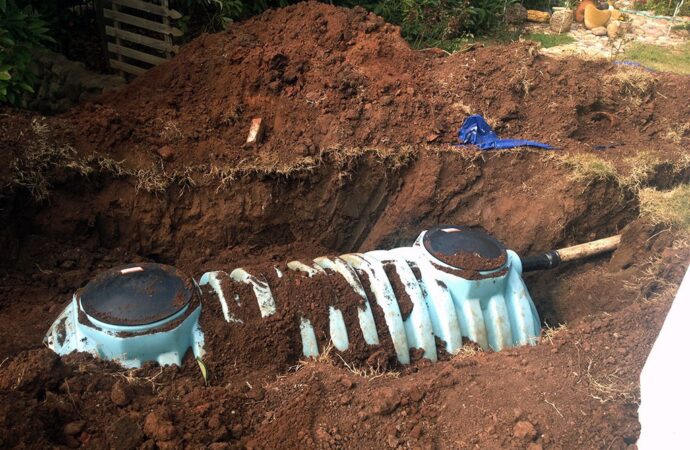 Your septic tank got clogged? Want to call a company for repairs? Dysfunction and a loss in drainage? Well, you don't need to fix that any further. You'll just waste your time and money on keeping it that way. The Greater Houston Septic Tank & Sewer Experts is here to remind you that our septic tank removal and installation will ensure the best of their work.
Usually, when we ask them how often they experience septic tank malfunction or failure, we recommend removing or relocating our client's septic tanks or installing a new septic tank in their area. They spend a lot of money sometimes on repairing services which cost them too much. Continuing to repair causes further damage to the system especially when it is repaired by different repair services.
Inconsistency was a repairer may have different perspectives and different actions ahead of what's been achieved with its previous problem. This will ultimately make the system more vulnerable to operation, which occasionally will cause more and more problems. And that is an issue that's recommended for removal.
Septic Tank Removal Experts
---
If you happen to be the new owner of an old property and want to replace the used septic tank, we're happy to serve you with septic tank removal and installation simultaneously! We are readily available to perform such a service with our skilled workers, who work with caution. To ensure our client is happy, we will guarantee you quality service, fast activity, and an experienced workforce.
We are pleased to serve you with all our efforts and time whilst handling problems and situations with extra care. Great trouble and time could be spent on the repair of old septic tanks. Just call us and we will let you experience our prestigious service in a snap. We are sure you won't regret making use of our wide range of services of your choice. From the comfort of your home, we will offer you world-class services which will give you the utmost satisfaction.
We offer a variety of services at the Greater Houston Septic Tank & Sewer Experts. Below, you will see the most popular services our clients & customers always ask for. But if you need something that may not be listed, don't worry. Just give us a call or fill out a form, and we'll make sure to come out to your property or business and make sure we can help you solve your septic problems
Here is a list of the additional services you can get at Greater Houston Septic Tank & Sewer Experts:
Here at the Greater Houston Septic Tank & Sewer Experts, we provide the best septic tank services throughout all of Texas and specifically the Greater Houston Area. Below are the nearest cities we can offer immediate services. But if you don't see your city listed below, don't worry! Just give us a call or fill out a form on our contact page, and we'll make sure to take good care of you.
Greater Houston Septic Tank & Sewer Experts
11807 Good Spring Dr Houston TX 77067
713-568-0151