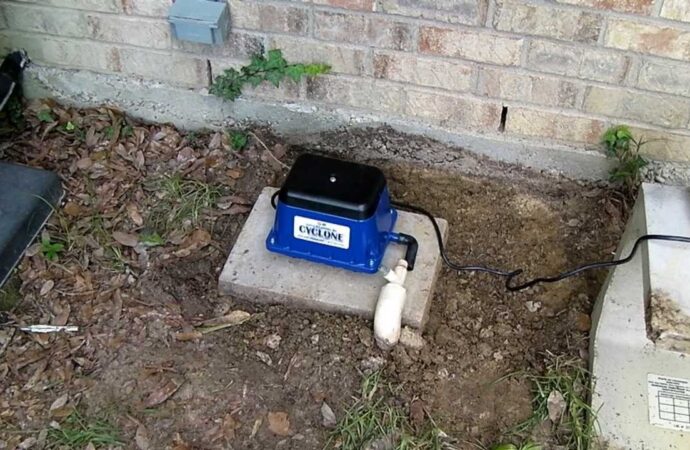 Admit it or not, you're one of the few home and property owners who want to save a little bit of money so you came up with the idea of installing your own pump for the septic tank without consulting anyone who has experience in this matter. Some of you may have been successful but there are others who have struggled as well.
Selecting the wrong pump to use in your septic system can cause a serious problem, such as an unreliable septic system, and while spending money for nothing. Instead, you should contact Greater Houston Septic Tank & Sewer Experts, the company that is always ready to reach out and eager to help, to prevent this kind of hassle.
If you are going to ask how important a septic pump is, then we strongly suggest you have one in your home. That is important when you need to pump waste to a higher outlet from your septic tank or sewage treatment. Using a pump for a septic tank means having the waste system function properly managed.
Best Septic Company In Your Area
---
The septic tanks have to be drained at least every three to five years to keep them functioning properly, according to experts. Septic systems require appropriate pumping of the septic tanks. Since our company offers a wide range of services, we also have pumps which are ready for sale and installation. Based on our experts ' recommendations, you can select the pump you wish.
You may be filling your septic systems with plastic waste such as wipes, towels, cutlery, tampons, etc. The products we provide include a renowned septic pump manufactured and built by the town's top service provider. Here we can guarantee that you are getting the type of service that you deserve.
We are versatile with the type of service that we provide by offering customized packages that take your budget and wish into account. We do the work and we take care of our customers. Take advantage of our service and you will not regret it. With us, we promise a service of high class.
We offer a variety of services at the Greater Houston Septic Tank & Sewer Experts. Below, you will see the most popular services our clients & customers always ask for. But if you need something that may not be listed, don't worry. Just give us a call or fill out a form, and we'll make sure to come out to your property or business and make sure we can help you solve your septic problems
Here is a list of the additional services you can get at Greater Houston Septic Tank & Sewer Experts:
Here at the Greater Houston Septic Tank & Sewer Experts, we provide the best septic tank services throughout all of Texas and specifically the Greater Houston Area. Below are the nearest cities we can offer immediate services. But if you don't see your city listed below, don't worry! Just give us a call or fill out a form on our contact page, and we'll make sure to take good care of you.
Greater Houston Septic Tank & Sewer Experts
11807 Good Spring Dr Houston TX 77067
713-568-0151