Pearland's Septic Tank Service, Cleaning, & Pumping Company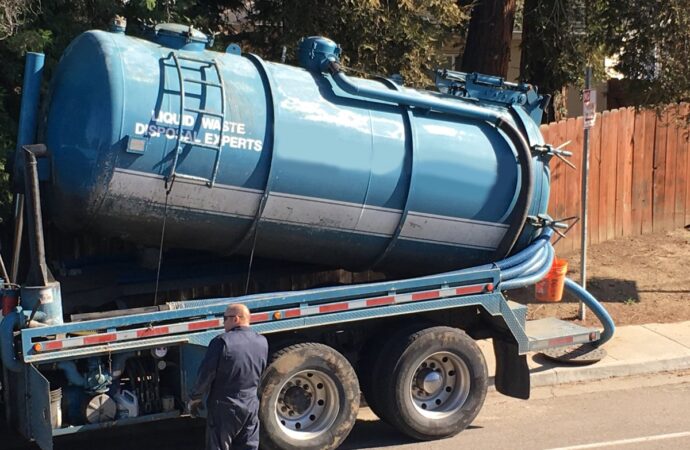 Wherever you are, septic systems are a vital need. But does your home have an excellent septic system? Why do you need an excellent and well-functioning septic system anyway?
If you live in a rural area, you will greatly benefit from septic. But why? Rural areas most of the time do not connect to a public sewage treatment plant. People must have their own systems that will hold and treat their wastewater. Having a septic system on your own will reduce costs as well as any hassle and problem you may experience in the long run with public sewers in the long run. But don't read off just yet! Sometimes, whether or not you live in a rural area, your community's main sewer cannot handle all the capacity of wastewater.
However, there are people who want to have their own septic system despite not having any reason to. It could be just as simple as they want to ensure their systems are well-managed and well-maintained. You cannot really guarantee that the main sewage treatment plan is not going to backfire on you any time!
Just imagine the warning symptoms of your public sewer backfiring on all of you. That's a lot of wastewater regurgitating back to the surface. Not a pleasing sight, is it?
Your Own Septic System
---
With your own septic tank or system, you can guarantee yourself without any false promises that your wastewater is not going to come back through the drains any second. Because it is your lawful obligation to manage it as well as to ensure you and your family are safe from any health hazard sewage can bring.
Disease-causing bacteria and viruses inhabit untreated wastewater. They thrive in this environment. Because, well, wastewater consists of waste particles, both solid and liquid. A well-maintained septic system will be able to treat the effluent through the use of a functional septic tank, drain field, and percolation area. Microbes in the soil will digest and break down all the harmful contaminants in the wastewater.
If untreated effluent gets absorbed into groundwater, which is our main source of drinking water, we will all contract various kinds of diseases. We may even get hepatitis! But with an excellent septic system, you are able to participate in protecting not only you and your family's safety but everyone else's as well. With your own septic system, you may schedule and coordinate with your service provider for your regular maintenance. Without any hassle.
Us at Greater Houston Septic Tank & Sewer Experts, we guarantee to actively communicate and coordinate with our clients upon the installation and cleaning of their septic tanks or systems. We never forego reminding our clients when their next maintenance may be due.
Moreover, our company has risen to the top – all because of the trust of our clients.
You will never go wrong with us! Our clients are our top priority. They are the proof and evidence that we have the best team in all of Pearland.
Contact us now!
We offer a variety of services at the Greater Houston Septic Tank & Sewer Experts. Below, you will see the most popular services our clients & customers always ask for. But if you need something that may not be listed, don't worry. Just give us a call or fill out a form, and we'll make sure to come out to your property or business and make sure we can help you solve your septic problems
Here is a list of the additional services you can get at Greater Houston Septic Tank & Sewer Experts:
Here at the Greater Houston Septic Tank & Sewer Experts, we provide the best septic tank services throughout all of Texas and specifically the Greater Houston Area. Below are the nearest cities we can offer immediate services. But if you don't see your city listed below, don't worry! Just give us a call or fill out a form on our contact page, and we'll make sure to take good care of you.
Greater Houston Septic Tank & Sewer Experts
11807 Good Spring Dr Houston TX 77067
713-568-0151