Big Texas Septic Tank Team of Houston (713) 568-0151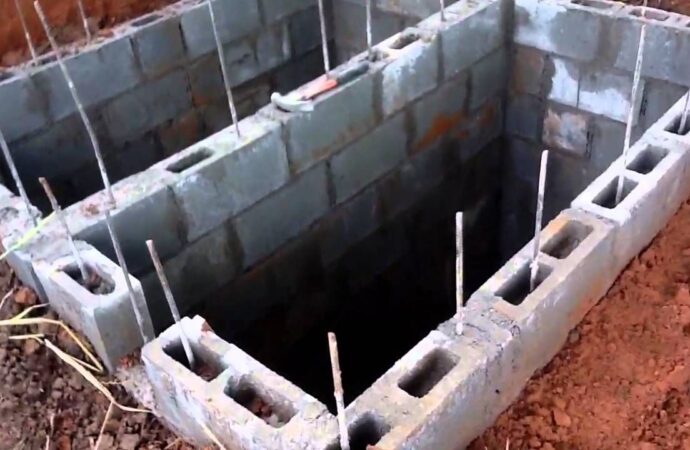 Each and every home must have an efficient septic system. Especially if you live in a rural area. Rural areas most times do not have a main sewer system. Instead of sewer systems, a septic system is often used. What is a septic system even? This is an underground water structural system that stores wastewater which includes human waste, solids, and liquids. If you fail to properly maintain and look after it, a dysfunctional septic system might cost you more money than you are trying to save. Especially since repair and replacement will cost thousands.
Moreover, a nonfunctioning system might compromise and contaminate your source of drinking water, the groundwater. Septic systems consist of a septic tank, a drain field, and the soil. Wastewater gets filtered by the soil. Because the soil contains microbes that effectively eliminate and digest most contaminants found in the waste. However, first and foremost you must need an efficient septic tank.
How the Septic Tank Works
---
The septic tank is a watertight vessel buried and hidden underground. The tank is usually made out of polyethylene, concrete, fiberglass, and/or other materials for effective disposal of wastes or sewage. This is a vital component of the whole system that retains and holds onto wastewater for as long as needed. This is so the solids in the waste could sink down to the bottom of the vessel, essentially forming sludge. Whereas oil and grease will float above as scum. The middle part will be left as wastewater that contains all the waste particles that did not form as sludge or as scum.
The bacteria found in the wastewater are what will digest the solid excretes. As a result, the solid waste immediately undergoes decomposition due to these bacteria. The solids and liquids will then be separated, allowing for an easier flow of liquids. The sludge and scum will be unable to leave the tank due to the tank's compartments as well as a T-shaped outlet. It is recommended that septic tanks be inspected and pumped as needed to avoid clogging. Moreover, the bacteria that digest the waste may die due to the accumulation of toxins and substances if the tank is not maintained on a regular basis.
How the Drainfield Works
---
The middle layer, or the wastewater, will be discharged from the septic tank into the drain field in which the soil will conduct a more thorough treatment for the liquids. The soil digests and treats the water as it gets pushed each time due to the new wastewater that seeps into the tank.
Proper maintenance should be observed as well. If the drain field is left with too much wastewater, this will cause flooding and sewage to flow above ground.  All the liquid waste will percolate into the soil or the percolation area as the final step in which all harmful bacteria, viruses, and toxins get digested.
Benefits of A Septic System
---
This is the reason an efficient septic system is important. It filters all your waste and prevents the contamination of your groundwater. However, a public sewer system may be more expensive than a septic system. Moreover, there are several benefits to using a septic system such as its affordability, longevity, and environmental benefits.
Meanwhile, using a public sewer system may increase your water bills. But with a septic system, there will be no additional costs outside the initial bill of its installation. Plus, it lasts for a long time without having to be replaced as long as it is properly maintained. This is why septic tank installations are important for people who have no centralized sewer systems.
Installation
---
Upon its installation, the design of your septic system must be considered. However, you must first take into account the number of people living in your home to properly conduct the sizing of the tank. After being treated in the septic tank, the wastewater must be ejected into the percolation area in which all the liquids and treated wastes get absorbed into the soil. Most septic systems depend on the percolation area to dispose of the wastes.
However, the percolation area is heavily reliant on the soil conditions of your location. In some situations or locations, the percolation area may be skipped. So it is important to consider what your soil conditions are in your location. You must also consider the type of septic tank you may want for your home. Whether this may be concrete, steel, fiberglass, or aerobic, depends on you.
Concrete – durable, hard, and long-wearing, must be mounted by a truck crane

Steel – prone to rust, not long-wearing, not the most durable

Fiberglass – more or less prone to cracks and rust, lightweight so it can be displaced easily, but more durable than steel and concrete

Aerobic – more pricey, an option if previous models were not efficient, very efficient and durable, needs electricity
Professional and Trusted Company
---
You may install the septic tank by yourself. However, you must be familiar with and follow all your building codes. Proper installation is a must so you can utilize your septic tank to the fullest. Any errors upon installation may be fatal and cause you problems for the long term or short term. But with Greater Houston Septic Tank & Sewer Experts, we guarantee the efficiency and effectiveness of having us install your septic tank. We have been expertly trained in the installation of septic systems and their maintenance.
Not only that, we ensure the safety of your septic systems to avoid contamination as well as other problematic situations. Furthermore, most companies often overlook that an efficient septic system must need good ventilation. Here at Greater Houston Septic Tank & Sewer Experts, a proper ventilating system is always guaranteed. Improper and bad ventilation leads to odor issues which could can also potentially cause health problems.
Do not compromise the safety of your home with a bad septic system. A proper installation will save you more money than having to install the septic system by yourself without much guarantee of its functionality. Contact us now!
We offer a variety of services at the Greater Houston Septic Tank & Sewer Experts. Below, you will see the most popular services our clients & customers always ask for. But if you need something that may not be listed, don't worry. Just give us a call or fill out a form, and we'll make sure to come out to your property or business and make sure we can help you solve your septic problems
Here is a list of the additional services you can get at Greater Houston Septic Tank & Sewer Experts:
Here at the Greater Houston Septic Tank & Sewer Experts, we provide the best septic tank services throughout all of Texas and specifically the Greater Houston Area. Below are the nearest cities we can offer immediate services. But if you don't see your city listed below, don't worry! Just give us a call or fill out a form on our contact page, and we'll make sure to take good care of you.
Greater Houston Septic Tank & Sewer Experts
11807 Good Spring Dr Houston TX 77067
713-568-0151