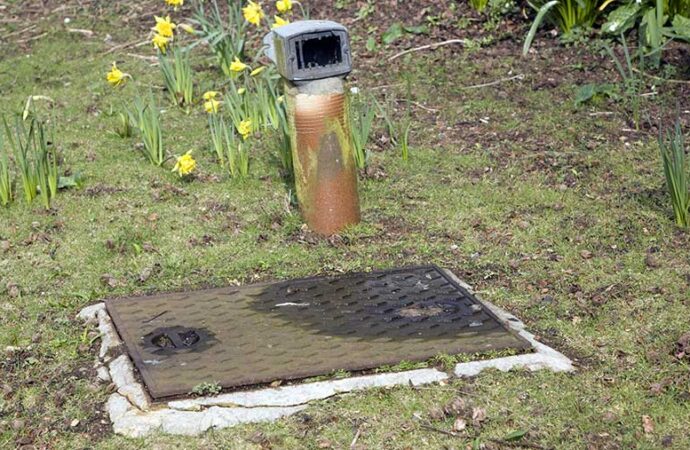 How to get rid of odors coming from your septic tank vent to spread across your home and yard? Your septic tank just requires ventilation, especially a proper ventilation system. The Greater Houston Septic Tank & Sewer Experts company can help you determine if your septic tank system operates properly with ventilation pipes or has vent pipes that will provide a remedy for annoying and distressing septic tank smells.
The smell of a septic tank is definitely harmful to your health and may also cause your neighbors trouble. You will soon get complaints and need to add a vent pipe to prevent that from happening, which could have its inlet & outlet, roof-vent, and yard-based pipes.
Typically, septic tank systems have pipes that go straight to that tank, while the others flow to the drainage area. Those are the inlet & outlet pipes. Those who flow in the field of drainage are accompanied by an odor that is good when far from home. Unfortunately, there are no ways to keep a secret about the bad smell.
Experts In All Your Septic Needs
---
Winds don't come from the fan in the bathroom but are actually designed to pull up septic tank gasses in the soil. It allows the gasses to float away, rendering you a less noticeable odor. As in roof-vent pipes, yard vent pipes also make a safe exit for gasses from the septic tank system. These three ventilation methods can be acquired by our company and additional information on how to keep them working so that you can avoid smelling stinky pipes again.
Just call us and we'll be happy to help you remedy this issue. The septic tank vent is one of the best home installations you own, to keep away from having any odor. Let us make sure your septic systems are mounted to ventilate. We'll give you our service at a competitive price. You don't have to worry about the smell, let us tackle this problem!
We offer a variety of services at the Greater Houston Septic Tank & Sewer Experts. Below, you will see the most popular services our clients & customers always ask for. But if you need something that may not be listed, don't worry. Just give us a call or fill out a form, and we'll make sure to come out to your property or business and make sure we can help you solve your septic problems
Here is a list of the additional services you can get at Greater Houston Septic Tank & Sewer Experts:
Here at the Greater Houston Septic Tank & Sewer Experts, we provide the best septic tank services throughout all of Texas and specifically the Greater Houston Area. Below are the nearest cities we can offer immediate services. But if you don't see your city listed below, don't worry! Just give us a call or fill out a form on our contact page, and we'll make sure to take good care of you.
Greater Houston Septic Tank & Sewer Experts
11807 Good Spring Dr Houston TX 77067
713-568-0151