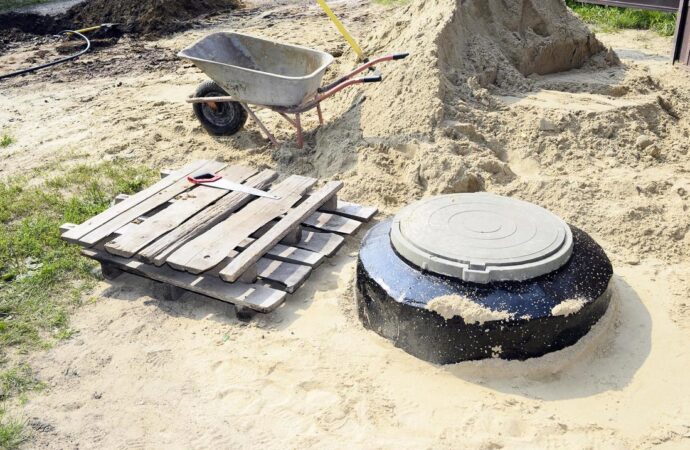 Ever wondered how long your septic tank continues its functioning? Most of our customers have wondered how long a septic tank's lifespan is. Most service firms would claim septic tanks normally last 30-40 years depending on the materials used. Factors affecting the lifetime of a septic tank will be the type of soil the region has, which makes the material parts of the system vulnerable to damage and susceptible to failure.
Greater Houston Septic Tank & Sewer Experts is fortunate to have everything it takes to be the most reliable in both product and service. We came up with quality products through carefully selected materials that lasted longer with about 50 years in the septic tank lifespan.
The specialists of our company are also experts in testing the type of soil that surrounds your region, this is to know if it will be possible for our product to adopt that form of soil. We need to upgrade our product which is more susceptible to soils that directly affect the materials ' survival ability.
Your Septic Experts Are One Call Away
---
But to solve that problem we have come to the conclusion that you need comprehensive monitoring and inspections. Once you have chosen our company to install your septic tanks, all the information for its completion is available. Upon deployment, there will never be any room for worries. We are always in line with our goal of delivering our customer service.
It all comes to an end, sooner or later. But anything will also have the ability to extend their lives and maintain the way they were meant to work. Our service company looks forward to sustainability when endorsing the push for an environmentally friendly lifestyle and ensuring the safety of human health.
Septic tanks contribute to the proper disposal of wastewater or sewage from our homes.  Preserving the consistency of the product would greatly contribute to its longer-serving use. 
Minimizing the waste of materials used with these products simply because they do not work properly anymore can help with further damage. Keep your resources going, and if you have septic tank problems, don't forget to call us.
We offer a variety of services at the Greater Houston Septic Tank & Sewer Experts. Below, you will see the most popular services our clients & customers always ask for. But if you need something that may not be listed, don't worry. Just give us a call or fill out a form, and we'll make sure to come out to your property or business and make sure we can help you solve your septic problems
Here is a list of the additional services you can get at Greater Houston Septic Tank & Sewer Experts:
Here at the Greater Houston Septic Tank & Sewer Experts, we provide the best septic tank services throughout all of Texas and specifically the Greater Houston Area. Below are the nearest cities we can offer immediate services. But if you don't see your city listed below, don't worry! Just give us a call or fill out a form on our contact page, and we'll make sure to take good care of you.
Greater Houston Septic Tank & Sewer Experts
11807 Good Spring Dr Houston TX 77067
713-568-0151