Septic Tank Filter Locations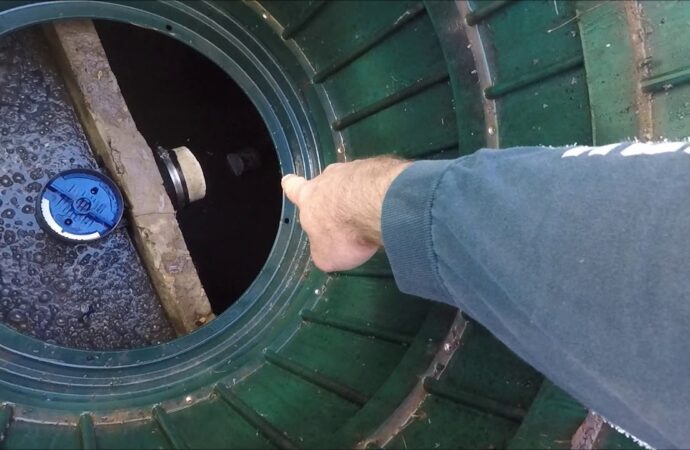 Not everyone has the know-how to operate a septic system. If you have concerns about septic tank filter locations, we will give you real and reliable answers on this matter. First, we all have septic tanks in our household but not all septic tanks have a filter, especially the older septic tanks which are traditionally built.
Nowadays it is important and recommended by many experts, including building contractors and even health inspectors to have a filter when a septic tank is installed. And It is important to have your septic tank filter locations at the correct spot. Pumping out a septic tank is different from washing and drying a septic tank filter. Now you can find and clean your septic tank filter using the best equipment.
Usually, septic tank filters are at the end where the waste leaves the tank and flows into the leach field. A filter can help catch small particles of suspended solids and particulate matter that were not caught in the section of the tank containing most of the sludge and scum. The primary purpose of the filter is to help lower particles and suspend solids before reaching the beach area.
Best Experts in Septic Filter Locations
---
It will also reduce the clogging of your drainage field and help make it more efficient. The effluent water from the tank may not be allowed to flow into the drain leach field if a filter is clogged, or partially clogged. Then, the tank and sewer line may fail to properly drain and back up. Signs could include toilet backups and sluggish draining sinks.
Even if you're doing some work and you're pretty sure you're familiar with the septic system, you still need to consult with skilled experts to assist. Our team at Greater Houston Septic Tank & Sewer Experts will support you in that. We can extend our professional service, at a very competitive and friendly price, to you and whoever needs help. We can guarantee that you are getting the kind of service that you deserve. We are near you, and can immediately respond to your septic system's needs!
We offer a variety of services at the Greater Houston Septic Tank & Sewer Experts. Below, you will see the most popular services our clients & customers always ask for. But if you need something that may not be listed, don't worry. Just give us a call or fill out a form, and we'll make sure to come out to your property or business and make sure we can help you solve your septic problems
Here is a list of the additional services you can get at Greater Houston Septic Tank & Sewer Experts:
Here at the Greater Houston Septic Tank & Sewer Experts, we provide the best septic tank services throughout all of Texas and specifically the Greater Houston Area. Below are the nearest cities we can offer immediate services. But if you don't see your city listed below, don't worry! Just give us a call or fill out a form on our contact page, and we'll make sure to take good care of you.
Greater Houston Septic Tank & Sewer Experts
11807 Good Spring Dr Houston TX 77067
713-568-0151