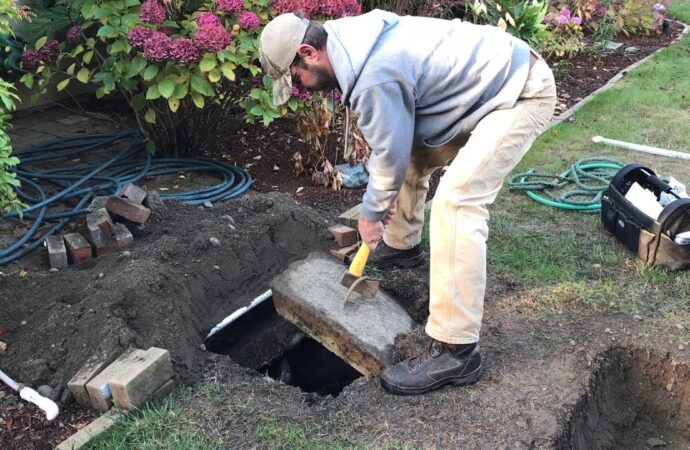 The operating system of septic tank inspection is recommended to have regularly every three years or earlier especially if there are already factors affecting such as clogging, unusual odor, and water pooling. Our company, Greater Houston Septic Tank & Sewer Experts, can carry out further investigations and provide the necessary measures when either pumping, emptying, or removing your septic tanks is required.
With our goal of ensuring your safety and protection, and meeting your needs, we have professional and qualified technicians who can recognize what causes septic system problems. Not only do we repair the drainage system, but we also look after our customers and the environment.
We also need to preserve the essence that our company takes creativity as important. Via collaborative efforts with our customers, we leave them with recommendations to prevent any problems coming as well as to protect their property from the other main damages as well as the environment.
Regularly Inspect Your Septic Tank
---
Installing your own septic tank is imperative if you are in a location where you are not connected to the main drainage system. Our company is located within the city but we provide service beyond that as well. If your area is a place where septic tank facilities are less likely to be available, you sometimes have no choice but to tackle the sewage system issue by yourself.
We would be glad to follow you and visit you at your premises. We have a team of professionals that can get the job done in just one day. They are always available, and ready. It is indeed necessary to carry septic tank inspection as often as the experts suggest, believe us if you are concerned about its performance.
This will help you sustain its life over the long run by regularly having your septic tank inspection done. Our septic tanks are extremely cost-efficient to clean. We are selling flexible packages for septic tank maintenance that would suit your budget and needs. The price is reasonable and is available to everyone.
We offer a variety of services at the Greater Houston Septic Tank & Sewer Experts. Below, you will see the most popular services our clients & customers always ask for. But if you need something that may not be listed, don't worry. Just give us a call or fill out a form, and we'll make sure to come out to your property or business and make sure we can help you solve your septic problems
Here is a list of the additional services you can get at Greater Houston Septic Tank & Sewer Experts:
Here at the Greater Houston Septic Tank & Sewer Experts, we provide the best septic tank services throughout all of Texas and specifically the Greater Houston Area. Below are the nearest cities we can offer immediate services. But if you don't see your city listed below, don't worry! Just give us a call or fill out a form on our contact page, and we'll make sure to take good care of you.
Greater Houston Septic Tank & Sewer Experts
11807 Good Spring Dr Houston TX 77067
713-568-0151