Residential Septic System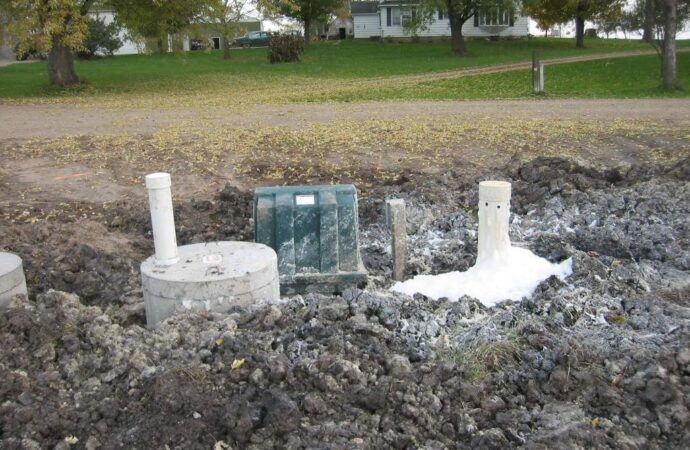 Would you buy or sell a house that is not a central sewer system protected?  If the land you intend to sell and purchase is in rural areas, it may not be related to a primary or centralized drainage system. Therefore you have to build your own. The residential septic system should be cared for because a clogged filter can cause backup into the building even if the dispersal field is good.
Experts recommend that the effluent filter be removed and cleaned by spraying a hose back into the septic tank every six (6) to twelve (12) months, and when the septic tank is pumped out. Neglecting your residential septic system or abusing it can cause that system to fail.
A failed system can cause a serious health hazard to your family, neighbors, and pets, such as – polluted ditches, streams, reservoirs, oceans, or groundwater. It can be very expensive and difficult to fix.
We Have The Best Septic Expertise
---
There are also signs of a failed septic system that are as follows: Sewage surfacing over the dispersal system (especially after heavy rainfall) – Lush, green growth, or soggy areas over the dispersal as well.
We will be there to rescue your flawed septic system and are one call away. Our team is made up of highly efficient, polite, skilled, and competent personnel. Our service rate is budget-friendly, and the work required is highly proficient. On the same day, we offer a one-time service, but if your septic system problem can't be done in a day, we're willing to go back and finish the work for you as prolonging the pain isn't a good service. So we are ready to respond immediately to your needs, as we care for your wellbeing. Email or call us and we'll save the day. We are happy to assist you.
We offer a variety of services at the Greater Houston Septic Tank & Sewer Experts. Below, you will see the most popular services our clients & customers always ask for. But if you need something that may not be listed, don't worry. Just give us a call or fill out a form, and we'll make sure to come out to your property or business and make sure we can help you solve your septic problems
Here is a list of the additional services you can get at Greater Houston Septic Tank & Sewer Experts:
Here at the Greater Houston Septic Tank & Sewer Experts, we provide the best septic tank services throughout all of Texas and specifically the Greater Houston Area. Below are the nearest cities we can offer immediate services. But if you don't see your city listed below, don't worry! Just give us a call or fill out a form on our contact page, and we'll make sure to take good care of you.
Greater Houston Septic Tank & Sewer Experts
11807 Good Spring Dr Houston TX 77067
713-568-0151