Katy's Septic Tank Service, Cleaning, & Pumping Company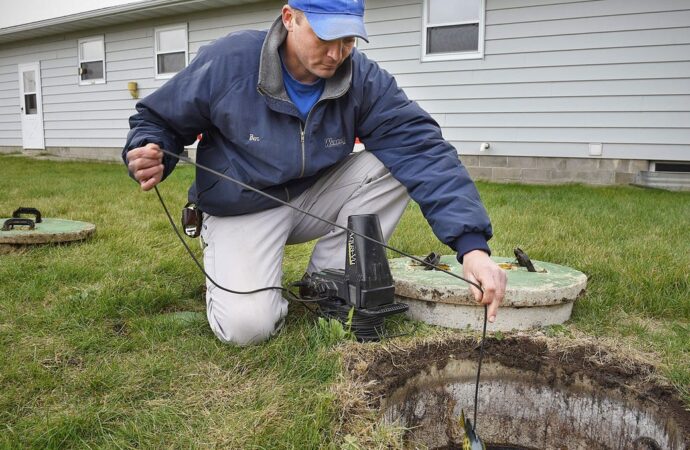 Here in Katy, Texas, the demand for excellent and high-quality drain cleaning services has grown tremendously over the past few years. Because of this, a lot of startup establishments tried entering the market, with the hopes of them being the company that would be trusted by home and property owners in the city.
But out of all the many companies that tried to be in competition with other Septic Tank and Sewage System companies, no one ever came close to how we here at Greater Houston Septic Tank & Sewer Experts were able to perform our services. Our company has been deemed and considered as the best and the most reliable of all, surpassing the regular and the normal expectations that most homeowners have.
We Offer Comprehensive Plumbing and Drainage System Services
---
Whenever you find yourself in the middle of a dilemma between choosing your local plumbers and us, going with us can get you the best experience you can ever get when it comes to services relating to Drainage, Plumbing, Sewage, and Septic Tanks and Systems.
You can bank and count on us if you are in need of a drain cleaning or clearing service, a grease trap pumping & cleaning service, a sewer line snaking service, and so on. Employing the most talented, the most hard-working, and the most skilled and experienced Sewage System Experts and Plumbers in the city, you won't ever have any problems after your session with us.
What We Can Help You With
---
Being the best, you can bank and lean on us should you need help with any of the following services:
Septic Tank Installations, Repairs, and Replacements

Septic Tank Maintenance Services (Cleaning & Pumping)

Sewer Line Repair and Replacement Services

Municipal and Community Septic Tanks and System Services

Drainage System Maintenance (Cleaning & Pumping)

And Many More!
You can view the complete list of the services we offer through our website and by navigating towards the Main Services page. There you will find all the services that we offer as well as the short descriptions of each of them.
Why Choose Us?
---
If you are looking for a comprehensive, complete, and well-thought-of Sewage and Septic Tank and Systems Services, you will never go wrong in choosing us and our team of experts. From the time you contact us to ask about the services you need, up until the time we execute the service through the help of our Septic and Sewage System Experts and Professionals, you'll experience nothing but excellent and high-quality customer experience and specialty.
Talk to us and never worry about where you will be able to get the best Septic Tank and Systems Services in Katy again!
Work with the best, the most trusted, and the most sought after company to perform all the wastewater management services and maintenance services you need! Never overpay for a service that can't actually get you any type of benefit!
Contact us today and never regret your decision!
We offer a variety of services at the Greater Houston Septic Tank & Sewer Experts. Below, you will see the most popular services our clients & customers always ask for. But if you need something that may not be listed, don't worry. Just give us a call or fill out a form, and we'll make sure to come out to your property or business and make sure we can help you solve your septic problems
Here is a list of the additional services you can get at Greater Houston Septic Tank & Sewer Experts:
Here at the Greater Houston Septic Tank & Sewer Experts, we provide the best septic tank services throughout all of Texas and specifically the Greater Houston Area. Below are the nearest cities we can offer immediate services. But if you don't see your city listed below, don't worry! Just give us a call or fill out a form on our contact page, and we'll make sure to take good care of you.
Greater Houston Septic Tank & Sewer Experts
11807 Good Spring Dr Houston TX 77067
713-568-0151