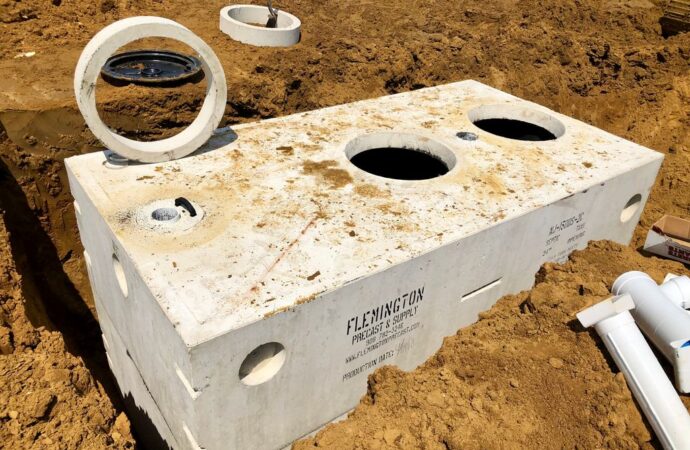 Greater Houston Septic Tank & Sewer Experts had been operating for a significant amount of years. We provide quality septic tank services in a competitive market, at an affordable price. With our years of industry experience, we have become one of the town's most preferred septic tank service providers.
Our contributions speak of who we are as providers of service. With our pool of experts and innovative ideas, we strive to deliver the best and greatest service to our clients. Indeed, most households, shops, buildings, and centers do have their own septic facilities. It is designed and used for collecting and stocking waste from comfort rooms or restrooms.
These septic facilities are a settling basin, separating liquid and solid wastes. In this case, the solid waste is liquefied with the aid of the bacterial action by breaking down. Most septic tanks are connected to a field of filter or drainage consisting of perforated pipes and tiles attached to it. There are also some instances in which the waste is being further treated.
Treatment requires a network of pipes laid in gravel-filled trenches or beds in the soil that allow the waste that is forced out of the accumulation of sludge in the tank to occur in the soil below the drain field.  With the complex waste disposal process in our comfortable rooms and resting rooms, septic tanks require the home or property owner to monitor their status periodically before any serious problems arise.
Through monitoring, homeowners and property owners can save on the cost of rebuilding a different facility. If however, the problem is serious, it wouldn't be enough for a simple solution. It may require a large amount of money to fix it for its parts and labor.  As already mentioned, one has to consult an expert to avoid serious and alarming problems. With this, Greater Houston Septic Tank & Sewer Experts can provide you with the service you require. We offer a wide range of services that will fit your needs. We are just one call away and willing to render the service you deserve.
We offer a variety of services at the Greater Houston Septic Tank & Sewer Experts. Below, you will see the most popular services our clients & customers always ask for. But if you need something that may not be listed, don't worry. Just give us a call or fill out a form, and we'll make sure to come out to your property or business and make sure we can help you solve your septic problems
Here is a list of the additional services you can get at Greater Houston Septic Tank & Sewer Experts:
Here at the Greater Houston Septic Tank & Sewer Experts, we provide the best septic tank services throughout all of Texas and specifically the Greater Houston Area. Below are the nearest cities we can offer immediate services. But if you don't see your city listed below, don't worry! Just give us a call or fill out a form on our contact page, and we'll make sure to take good care of you.
Greater Houston Septic Tank & Sewer Experts
11807 Good Spring Dr Houston TX 77067
713-568-0151