Houston's Top Septic Tank Maintenance & Clean Out Services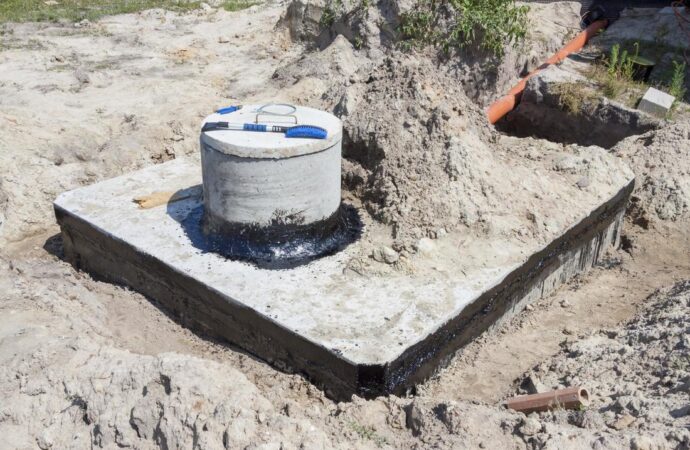 Caring for your septic systems is a tough and requiring job. In fact, you wouldn't be able to properly care for it if you don't even know where it's located! More often than not, there are home and other property owners that struggle to figure out whether or not they utilize a septic tank, or if they're connected to the city sewer. If you use a septic tank, good for you! They actually hold tons of benefits and advantages and you will be able to make use of it.
Maintaining Your Septic Tanks and Systems
---
The wide majority of homeowners don't know how they can properly and efficiently maintain their Septic Tanks and Systems. In fact, most of them rely on regular plumbing services – cleaning out their drains, fixing up tubing and piping, line snaking, and other plumbing and sewage system services.
But, in reality, that's not enough. In order for you to appropriately care for your septic tanks, you need to understand the basic key elements of it.
Efficient Use of Water

Proper and Correct Waste Disposal

Frequent Inspection and Pumping

Drain Field Maintenance
These four elements actually make up the entirety of the Septic Tank Maintenance Service. If you truly understand them, you would need to learn a thing or two about them. Out of all those four elements, the most important includes the inspection and pumping, as well as the maintenance of the drain fields.
Frequent Pumping and Inspection
---
Septic Tank Pumping is the idea of clearing out the sludge or solid waste within the tank. This allows the tank to have some sort of space or room and to avoid contamination of the effluent should there be any damage within the pipes within the tank.
By inspecting and pumping septic tanks on a regular basis, you will be aware of the condition of your tanks frequently. You will have the power of being prepared to action whatever problem might occur in relation to it.
Drain Field Maintenance
---
The drain field, also known as the leach field is the area where effluent is distributed – and is responsible for the removal of the contaminants from it. It's like the end of the road for the effluent. It can be a part of your yard, soil, or whatever that can't be contaminated by wastewater.
Maintaining it is usually not a problem until most homeowners actually admitted they're not sure how they can properly maintain it. Here are some of the best tips in order for you to properly maintain your drain fields:
Plant trees that wouldn't be directly connected to the drain field. This will help you avoid uprooting the pipes and the tubes linked to the tank – which can cause damages, leaks, etc.

Avoid parking or driving at the location where your drain field is installed.

As much as possible, keep other drainage systems away from it because it can mess up and slow down the processing treatment of wastewater within your septic tanks or systems
Maintaining Your Septic Tanks and Systems
---
Here in the vicinity of Greater Houston, no other Septic Tank and Sewage System Company is trusted when it comes to Septic Tank Maintenance Service than us here at Greater Houston Septic Tank & Sewer Experts.  Our services have exceeded most of the property owners' expectations, leading us to the number one spot in the industry, across the entire location and vicinity of Greater Houston. There are many other service companies and organizations that function the way we do, but the dedication, the amount of commitment, and the work we put in will always remain unmatched.
Where We Service
In case you're wondering, we actually provide services to all locations and spots within Greater Houston. We service hundreds of different business and commercial establishments and locations, as well as thousands of other residential and private-owned properties. So, you don't actually need to worry if you're looking to work with us. We got you and we will be able to help you with whatever Septic Tank Maintenance Service you need.
What We Can Help You With
Our company has been known to be one of the most diverse, the most flexible, and the most efficient Septic Tank Maintenance Service Companies across the entire proximity of Greater Houston. Currently under our employ are the best, the most experienced, and the most skilled Septic Tank and Sewage Experts you can find in the area. You can bank and count on us to help you with any of the following services that you might be in dire need of:
Septic Tank Pumping & Cleaning Service

Sewer Line Repair and Sewer Line Replacement Service

Drain Cleaning & Sewer Line Snaking Service

Septic Tank Installations and Maintenance Services

Grease Trap Cleaning, Pumping, & Maintenance Services

Residential and Commercial Septic Tanks and Systems Maintenance

And Many More!
Don't see the specific service you need on this list? Head onto the Main Services Page that we have on our website! You will absolutely find all services there useful and helpful to help you with whatever your problems and dilemmas are regarding your Septic Tanks and Systems.
What are You Waiting For?
---
Work with the most trusted and the most relied-on Septic Tank Maintenance Service Company in the whole of Greater Houston. Work with Greater Houston Septic Tank & Sewer Experts and never worry or think about how you can maintain, repair, replace, or even install a new Septic Tank or Septic System for your property!
Call us today and get the maintenance service you need as soon as possible! Get the best and the highest quality of assistance and help you need!
Where else would you be able to experience world-class and premium quality services for a low and a budgeted rate? Even with our prices stooped down low, you will see that the quality of our work is never compromised!
Reach out to us and get the highest quality of Septic Tank Maintenance Services!
We offer a variety of services at the Greater Houston Septic Tank & Sewer Experts. Below, you will see the most popular services our clients & customers always ask for. But if you need something that may not be listed, don't worry. Just give us a call or fill out a form, and we'll make sure to come out to your property or business and make sure we can help you solve your septic problems
Here is a list of the additional services you can get at Greater Houston Septic Tank & Sewer Experts:
Here at the Greater Houston Septic Tank & Sewer Experts, we provide the best septic tank services throughout all of Texas and specifically the Greater Houston Area. Below are the nearest cities we can offer immediate services. But if you don't see your city listed below, don't worry! Just give us a call or fill out a form on our contact page, and we'll make sure to take good care of you.
Greater Houston Septic Tank & Sewer Experts
11807 Good Spring Dr Houston TX 77067
713-568-0151