Missouri City's Septic Tank Service, Cleaning, & Pumping Company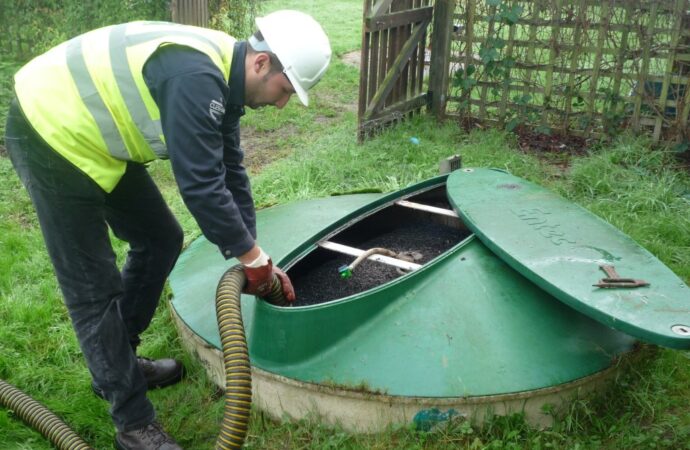 A lot of homeowners actually think that the DIY Drain Cleaning service they do is effective. In case you're not in the know, DIY drain cleaning agents that can be bought and purchased over the counter can cause harm and can damage your drainage systems harshly.
It works – just to be clear. It does actually work. However, if you look at it in the bigger picture, it can be dangerous to the drainage pipes and systems, and in turn, can be hazardous to your health too.
Cleaning Your Drains Through chemically-induced Cleaning Agents?
---
Here in Missouri City, Texas, drain cleaning has widely been associated with pouring chemicals over sinks and drains to make sure that they're unclogged and that there are no blockages. This common practice is being observed by tens of thousands if not millions of households. 
It's a cheap option rather than getting a professional drain cleaning service, right? But should you do it? Cleaning your drains using these harmful and harsh chemicals can make things worse for you in the future.
They actually are the quickest and the fastest way to clean your drains out, no question – not to mention the cheapest too, but they're actually not worth it. Damaging the tubes and pipes in the system can lead to you being required to perform a drainage system restoration, repair – or even a replacement, which is multiple times more expensive than just having a drain cleaning service.
What Do You Need to Do?
---
So, if you want to save up some money but you need to have your drains cleaned, cleared up, and unclogged – what options do you have? Now that we know those over-the-counter agents won't' be the use of help, which option or path should you take?
There are a lot of different options, but the best one remains to be having it done and cleaned by a professional drain cleaning company. Here in the city of Missouri, no other drain cleaning company or contractor is trusted other than us here at Greater Houston Septic Tank & Sewer Experts.  For years, we have been providing excellent and high-quality drain cleaning services that are all surely within your budget.
We Use State-of-the-Art Materials
---
In all of our services, we can give you the guarantee and the complete assurance that we will be able to give you exceptional and exemplary quality services through the help of cutting-edge tools and technology, as well as the skills and overall adeptness of our Septic Tanks and Systems Experts and Professionals.
When you decide to choose us, you will have zero regrets about the outcome or the result of our services. You will never have any problems choosing us and we can give you the guarantee and the assurance that it'll be the best and the cleanest drain cleaning service you will experience.
Work with us now and get the chance to experience high-quality Drainage system services without paying a fortune for it! Talk to us today and set-up the appointment immediately!
We offer a variety of services at the Greater Houston Septic Tank & Sewer Experts. Below, you will see the most popular services our clients & customers always ask for. But if you need something that may not be listed, don't worry. Just give us a call or fill out a form, and we'll make sure to come out to your property or business and make sure we can help you solve your septic problems
Here is a list of the additional services you can get at Greater Houston Septic Tank & Sewer Experts:
Here at the Greater Houston Septic Tank & Sewer Experts, we provide the best septic tank services throughout all of Texas and specifically the Greater Houston Area. Below are the nearest cities we can offer immediate services. But if you don't see your city listed below, don't worry! Just give us a call or fill out a form on our contact page, and we'll make sure to take good care of you.
Greater Houston Septic Tank & Sewer Experts
11807 Good Spring Dr Houston TX 77067
713-568-0151