Cypress' Septic Tank Service, Cleaning, & Pumping Company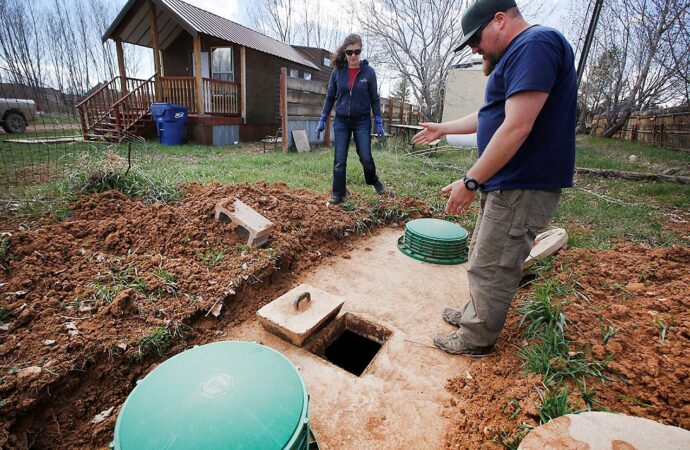 As good a community as Cypress may need a septic system just as efficient. But do you ever wonder why you would need one? Well, having either a commercial septic system or a residential one is vital to the health of each and every one in the community.
A poor-quality septic system may lead to contamination. In the worst-case scenario, it may even lead to infection and diseases. You could only imagine the diseases that could be found in your household wastewater or sewage. What more, if everyone's, excretes accumulate into a dysfunctional septic system?!
You guessed right. However, with Greater Houston Septic Tank & Sewer Experts, you will never have to worry about such a dawning thought (or experience)! We have the best team to assure your safety as well as your community's!
Why You Need A Septic System
---
A septic system is the one that is responsible for your excretes and wastes. It stores your community's wastewater as well as digests any solid and liquid wastes that can be found in your sewage. 
Having your own system can alleviate your problems with your water bills. The only cost you only have to worry about is its initial cost upon installation and the once-in-a-while (not even yearly!) proper maintenance it requires.
Moreover, without it, sludge and scum will not be retained in the septic but may also be discharged into different sources of water! Likewise, your wastewater will not undergo the process of having it treated. If your untreated effluent travels into different bodies of water, its chances of being contaminated significantly increase!
Animals and the people who will drink from these sources may contract different kinds of infectious diseases. As such, these include ear infections, eye infections, and acute gastrointestinal infections like hepatitis. And did you know wastewater typically contains phosphorous, nitrogen, and disease-causing bacteria and viruses?
But with an effective septic tank and system, you will never have to worry.
Why Our Company
---
Our company is committed to providing quality services that will benefit our customers even in the long run. Our objective is to serve our clients up to the utmost extent we can exhaust. Because without you, we will be unable to attain the success we now have. Moreover, we have the best team, staff, and workers that both work behind the scene and on-site.
Even if erring is human, errors have no place in our company, our work, and our output. We commit to being only the best among all the companies that exist. You may want to install your septic system by yourself. But would the long-term and unforeseen issues that can cost you thousands of money be actually worth it? After trying to save money by installing it on your own? Are you even sure you have strictly followed all the protocols?
By having professionals install your septic system for you, you can sleep at night safe and sound. Plus, you won't have to stress about your system's maintenance!
We offer a variety of services at the Greater Houston Septic Tank & Sewer Experts. Below, you will see the most popular services our clients & customers always ask for. But if you need something that may not be listed, don't worry. Just give us a call or fill out a form, and we'll make sure to come out to your property or business and make sure we can help you solve your septic problems
Here is a list of the additional services you can get at Greater Houston Septic Tank & Sewer Experts:
Here at the Greater Houston Septic Tank & Sewer Experts, we provide the best septic tank services throughout all of Texas and specifically the Greater Houston Area. Below are the nearest cities we can offer immediate services. But if you don't see your city listed below, don't worry! Just give us a call or fill out a form on our contact page, and we'll make sure to take good care of you.
Greater Houston Septic Tank & Sewer Experts
11807 Good Spring Dr Houston TX 77067
713-568-0151