Top Porta Potty Rentals (Portable Toilets) in Houston, TX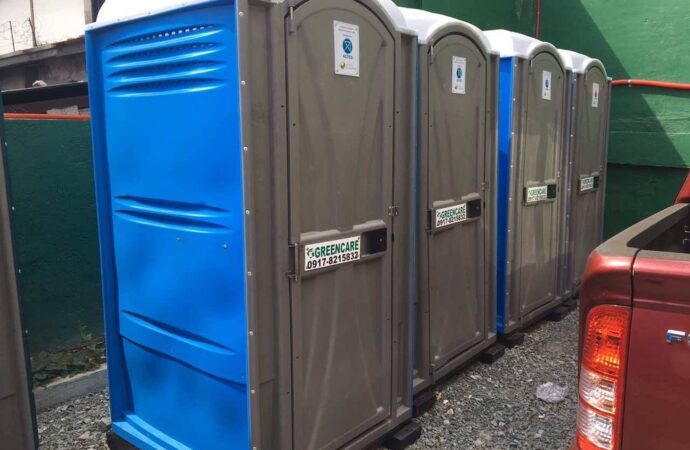 So you're working on a project within your home that involves the bathroom and the location doesn't actually have a toilet nearby – what do you do? Most people would disregard it and will say that they can actually just hold onto it, while there are people who grow most concerned about it.
The best solution to have is to get a Porta Potty Rental installed and placed within the vicinity of where you are. Porta Potty Rentals would be the most useful in times like these as they can be used in utilized in a lot of different ways!
What's a Porta Potty?
---
Porta Potty is short for "a portable toilet." It's the type of container-like boxes that you see in public places, especially in parks and other areas where people gather – far from any other type of establishment. It's a toilet system that can be moved around, relocated, and are useful in many different instances and situations.
Where Are Porta Potties Used?
---
More often than not, Porta Potty Rentals are used in situations and in events where there are a lot of people gathered. But, some of the most common instances and situations where they're used involve the following:
Outdoor large crowd parties

Events and music festivals

Carnivals

Construction sites

Renovation projects

Demolition projects

Film, TV, commercials, and the like

Live shows and events

Weddings (out-of-town) and destination

And many more
What You Need to Consider in Choosing a Rental
---
You can't just go and contact a Porta Potty Rentals Company and ask them for a quote. In fact, you would need to think about and consider a couple of things before you even choose a company or a distributor of these Porta Potty Rentals.
Some of the factors and the things that you actually need to consider include:
How fast can the rental company respond to your queries? If you're looking for a rental for a portable toilet now and you need it within a few days, wouldn't you want to work with a company that can respond to all your queries swiftly and urgently?
When it comes to emergencies, choosing the right company would absolutely make the difference.
There are Porta Potty Rental Companies that give a quote or an estimate without actually specifying what some of the costs and the expenses are for. This is an important and imperative rule that everyone needs to know. In whatever business, you need to have a breakdown of why you got to that amount. Should the company you chose give you a quote with missing information, or information you think is not right, fly out of that situation immediately.
Portable toilets aren't actually destroyed after they've been rented. As a matter of fact, they're cleaned and sanitized. This is a problem because some companies don't actually sanitize theirs well enough, leaving some stains – even some odors in the process. Choose a Portable Toilet Rentals company that can actually help you clean and sanitize it from time to time – especially if you're going to use it for more than a day.
Here in Greater Houston, as well as the vicinities and the locations in and around it, no other Portable Toilet Rentals company is trusted but us here at Greater Houston Septic Tank & Sewer Experts.  We have been providing quality Porta Potty Rentals to businesses, construction companies, and even regular homeowners for years. In our experience we never had any of our clientele complain about the overall quality of our portable toilets; what they left us were words of encouragement and the assurance that they would absolutely work with us again.
Types of Porta Potty Rentals
---
There actually are many different types and kinds of Porta Potties available in the market. There are some basic restrooms that are standard (have a toilet bowl, a sink, and a lavatory), while there are some portable toilets that actually have showers in them. To give you the most common types of Porta Potties in the market, they include:
Standard Porta Potty

ADA Compliant Porta Potty

Eco-Friendly

Flushable Potties

Construction Porta Potties (Towable and Can be Dragged)

Bathroom Trailers
So, if you were to choose a Porta Potty unit to be installed at the location you wish to have, you need to make sure that the unit or the type of Porta Potty you will choose would just be efficient to what you need. If you're going to have or host a music festival, and about 20,000 people would be there, renting out a Bathroom Trailer wouldn't be effective. Why? Because the main function would be to accommodate many people at once.
Choosing the Standard Porta Potty would be the most economical and the most practical.
Why Choose Us?
---
Unlike other companies, we will give you the raw cost and the estimate that you could have for your Porta Potty needs. Because we're transparent, we would ask you for the following info to give you the exact costs you'd have when you choose us:
Distance of delivery

Duration

Number of units (toilets)

Type and intensity of cleaning procedures
Through this information, we will be able to formulate a solid plan and how we can help you!
Continuous Improvement
---
Even if we are considered by most people within the proximity as the best, we never forget to improve and enhance whatever it is we do and provide. Greater Houston Septic Tank & Sewer Experts has always been the most trusted and the most sought-after Porta Potty Rentals Company in Greater Houston.
Contact Us Now!
---
Don't hesitate to give us a call or send us an email. You can also navigate here on our website to get the free estimate that you can get! Finalize all the plans you have for your Porta Potty Rental needs and we'll definitely suffice!
We offer a variety of services at the Greater Houston Septic Tank & Sewer Experts. Below, you will see the most popular services our clients & customers always ask for. But if you need something that may not be listed, don't worry. Just give us a call or fill out a form, and we'll make sure to come out to your property or business and make sure we can help you solve your septic problems
Here is a list of the additional services you can get at Greater Houston Septic Tank & Sewer Experts:
Here at the Greater Houston Septic Tank & Sewer Experts, we provide the best septic tank services throughout all of Texas and specifically the Greater Houston Area. Below are the nearest cities we can offer immediate services. But if you don't see your city listed below, don't worry! Just give us a call or fill out a form on our contact page, and we'll make sure to take good care of you.
Greater Houston Septic Tank & Sewer Experts
11807 Good Spring Dr Houston TX 77067
713-568-0151